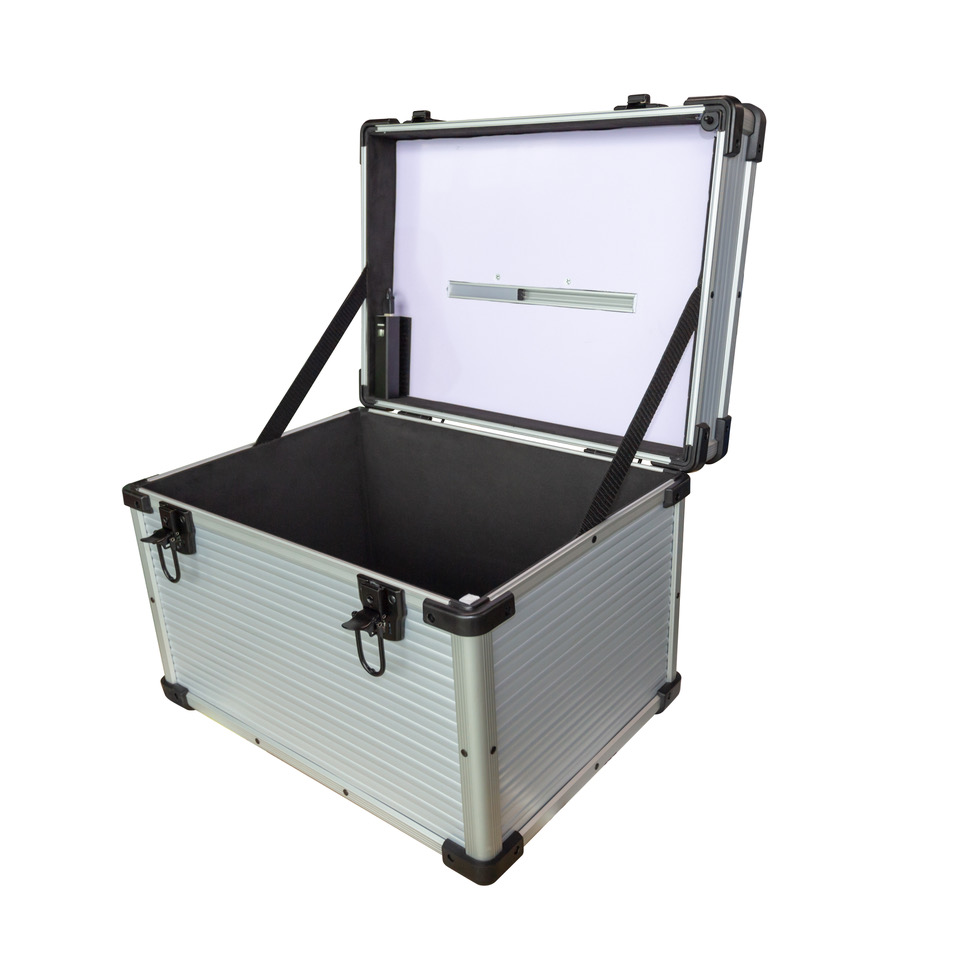 UV-C Sanitation Boxes, A Superior Solution for Effective Sanitization!
Did you know that your phone is 18X dirtier than the average public restroom? Yes! According to recent studies, cellphones are home to over 15,000 germs. Now imagine what the germ and virus count is on other items that you use and bring into your home or office every day.
A New Solution for Quick and Complete Sanitation
Safe, secure, and easy to use this Industrial Grade UV-C Sanitation Box features special UV-C lights that kill 99.99% bacteria and viruses on the spot. The UV-C light emits a unique wavelength of 250-253 nanometers, which infiltrates the nucleic acid of viruses, affecting the DNA and killing the bacteria.  
Powerful: quickly kills germs, viruses, pathogens, and harmful microbes

Effective: kills bacteria with-in 60-seconds

Portable: compact and easy to use

Safe: no dangerous chemicals or mercury
UV-C Sanitation boxes are designed to be safe to the public and are closed from exposure to people. With-in one minute of exposure to the UV-C lights, the content inside of the UV-C Sanitation becomes sterilized from germs and viruses The UV sanitation boxes are lightweight. They can be easily taken with you to meetings and the workplace.
How do UV-C Sanitation Boxes Work?
The integrated UV-C lights are rated to last over 10,000 hours. For complete sanitization of objects, it only takes 20 seconds of operation, and your items are both germ and virus-free! Cellphones, laptop computers, books, keys, and credit cards are all items that you can quickly sanitize using the UV-C Sanitation Box. 
What else comes with a UV-C Sanitation Box?
The UV-C Sanitation Box itself features an integrated timer that supports up to 30-minutes of use. An advanced door trigger safety lock is natively built into the design, that safeguards the UV-C Sanitation Box from being used while open. You won't have to worry about using protective safety glasses or gloves when handling the box because the UV-C sanitation light is only ON when the box is closed securely using the clamps.
How big is the UV-C Sanitation Box?
When it comes to size, the UV-C Sanitation Box measures 12.20″ H x 16.9″ W x 12.20″ D and is made of sturdy aluminum. For charging the UV-C Sanitation Box, you can simply connect a micro USB.  
Conclusion
LUXX Light Technologies UV-C Sanitation Box offers ultra-fast sanitation options that kill dangerous germs and viruses within 60-seconds of exposure. Aside from the standard size UV-C sanitation box that we stock and ship fast, we also offer custom sizes to design a box around your exact needs!
For more information or pricing, please contact us today!
Info@luxx.com