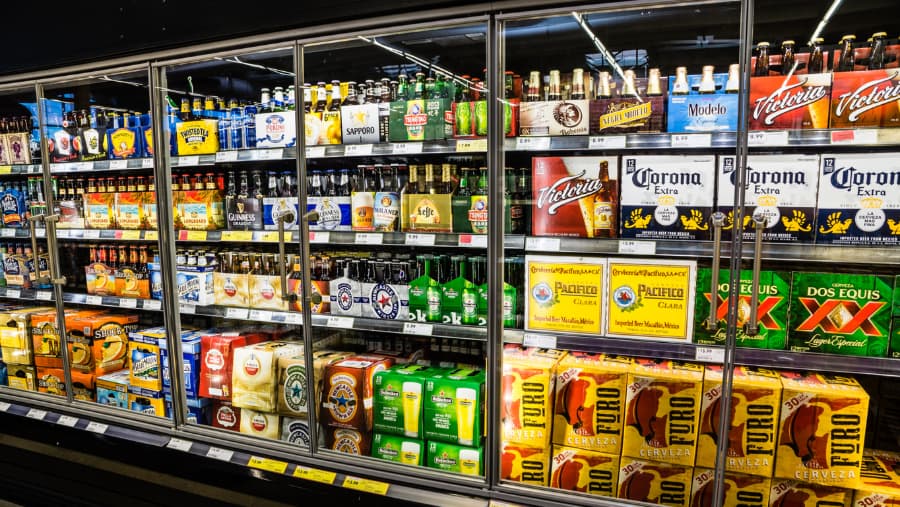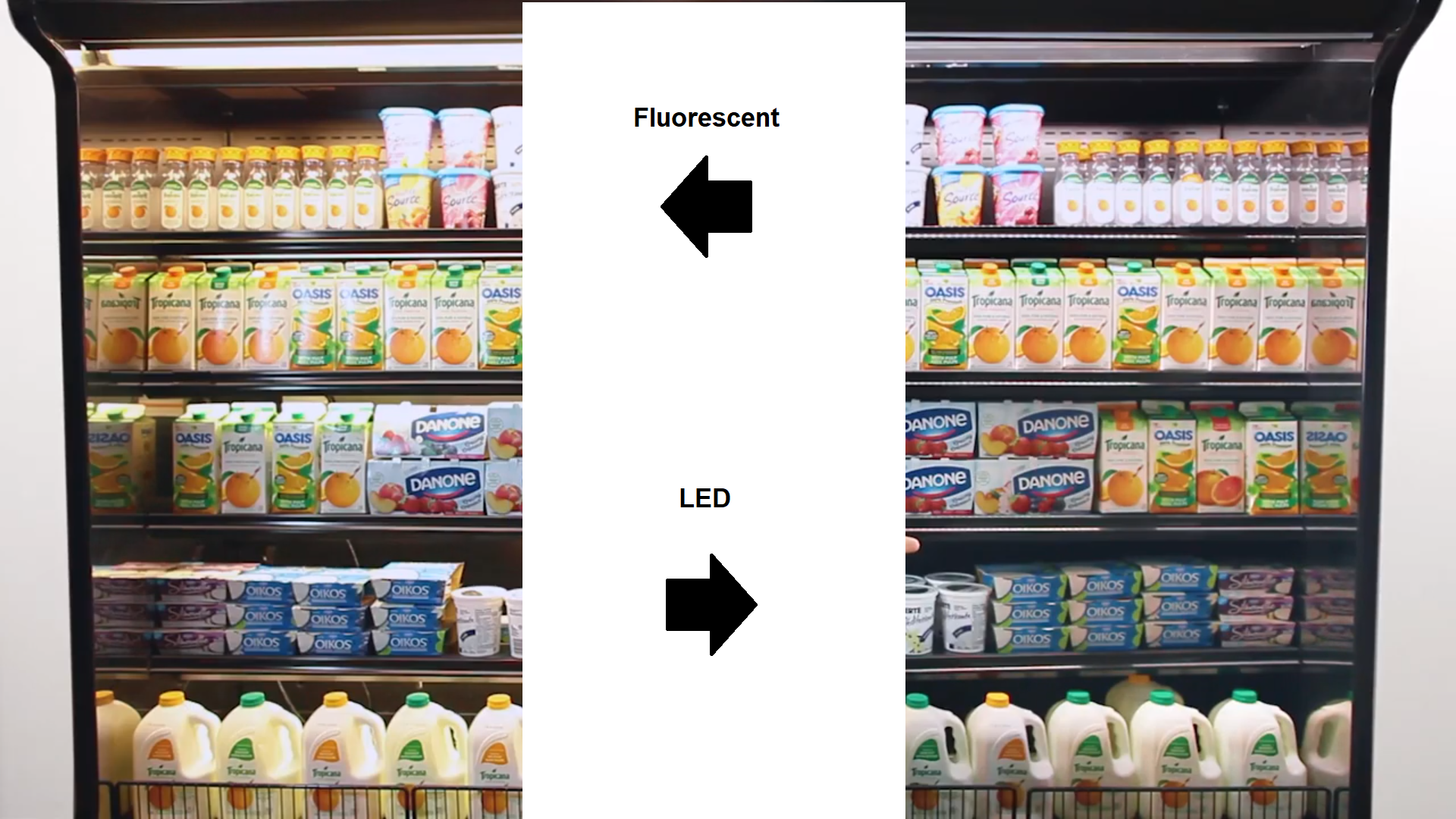 Today we're going to cover LED cooler lighting and how it can be used to not only reduce energy costs but dramatically improve the way your frozen foods and chilled drinks are seen.
In the image above, you see a typical cooler that you'd find in a grocery store. On the right, it's lit by fluorescent, and on the left, It's lit using LED cooler lights. You might say that there's not a big difference. Where's the one that you can't see? The cooler on the left that is lit up with fluorescent lighting is burning one hundred ninety-two watts. The cooler in the image on the right is only burning at 90 watts. This clear difference in wattage used not only reduces the energy used but lowers the overall heat emitted. This reduction in temperature adds life to the cooler's internal components due to a decrease in cooling technologies used.
Now, why are the LED cooler lights so much more precise, brighter, and easier to see? The improvement of using LED cooler lights comes down to superior optics and efficiency. So in this current setting above, you're going to have about the same light output, but will be burning fewer watts. So on average, you will have 54% savings.
If you're looking for ever more savings, you can turn off one of the under shelves LED cooler lights, and the energy savings will go up to 84%. Even if you turn off one of the LED cooler lights, you won't have to worry about sacrificing the overall visual appeal and viewability, due to the overall high-brightness of LED cooler lights.
This would yield 84 percent savings and would only have to use LED cooler light to lit up the entire cooler. With LED cooler lights, you will total flexibility while being able to maximize your savings while reducing maintenance.
At LUXX Light Technology, we manufacture LED cooler lights, LED refrigeration lights, fresh food LED lighting and LED T8 refrigeration tubes that offer superior brightness and long-lasting, dependable quality. Because we are direct manufactures, we can offer competitive prices and fast ship times. If you are new to LED cooler lighting or have a project with specific requirements and or needs, contact us!
Our team of engineers will be happy to assist you. From being able to custom design and manufacture LED cooler lights to merely offering you fast and reliable customer support, LUXX Light Technology is here to provide you with the total LED cooler lighting solutions!