Dotless Linear LED Lighting
May 4, 2020
Starting at only .27″ at width, this lineup of specially devised fixtures delivers continuous illumination without the spots and dots of traditional LED fixtures.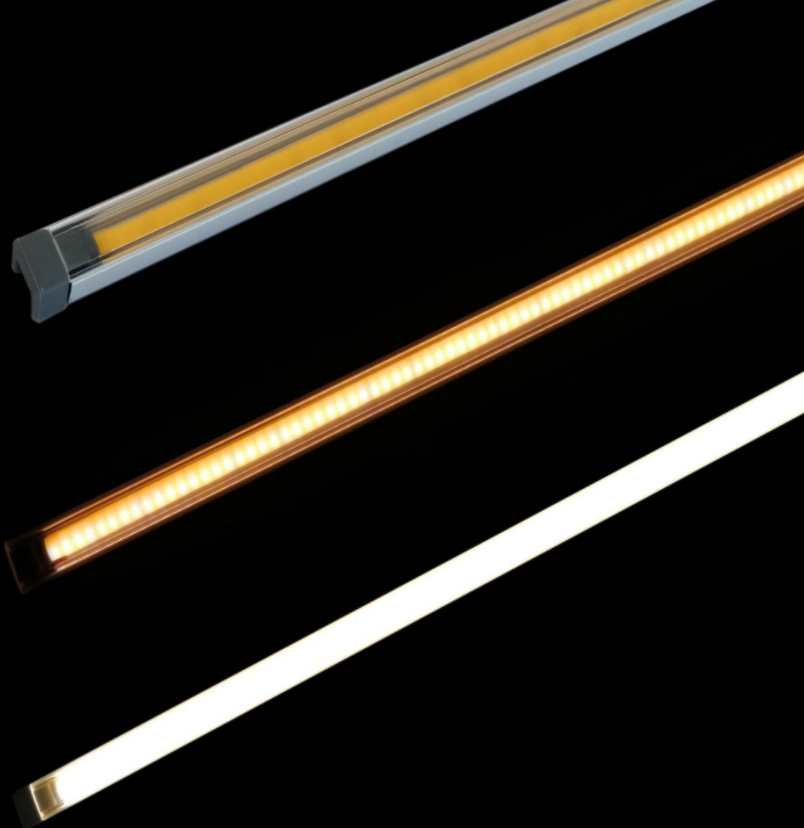 Today, LUXX Light Technology Inc. declared commercial availability of over 17+ new LED lighting fixtures using COB LEDs. They add additional superior lighting possibilities to the industry's most extensive shelf, cabinet, retail, and refrigeration LED lighting fixtures.
"Our new series spotless LED lighting fixtures deliver ultra-thin profile options allowing for seamless design and integration possibilities," said Andreas Weyer, Managing Director of LUXX Light Technolgy. "From being UL Listed to offering both standard and custom configuration and size options, the series is available 2700K-6500K color temperature ranges."
Conventional Linear LED lighting unquestionably offers the most practical, cost-effective, and highest quality source of light. Despite this, lighting designers and architects assert the "dotted" look of LED strips to be awkward. Because of this LUXX Light Technology designed its new series of dotless linear LED fixtures:
High intensity, ultra-bright, high efficiency, and low power consumption
Maintenance-free
Available with either clear or frosted or a lens cover
Easy installation and mounting options with spring steel clip or magnetic tape
IP54 rated available
Over 25 aluminum profile fixtures to choose from
About LUXX Light Technology Inc.
Since 1996, LUXX Light Technology Inc. has been manufacturing cutting edge lighting technologies. In 2006, LUXX released its first generation of ultra-slim LED lighting fixtures. Since then, they have added complete lines of LED shelf and cabinet lights, LED display lighting, LED profiles, and LED commercial refrigeration lighting.