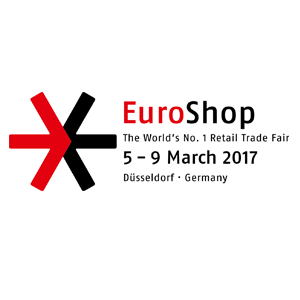 LUXX Light Technology Group to Attend EuroShop 2017
January 17, 2017
LUXX Light Technology will be displaying at the 2017 EuroShop.
Milwaukee, Wis. – LUXX Light Technology Group is set to attend EuroShop 2017, March 5-9 in Düsseldorf, Germany. The retail LED lighting supplier plans to unveil new technology – lighting rods. The slim, innovative design, along with customized high quality products, will be on display. Join LUXX Group at the world's leading retail trade show to stay ahead of the trends with the lighting company's industry experts.
Who: LUXX Light Technology Group
What: EuroShop 2017
When: March 5-9, 2017; 10:00 a.m.-6:00 p.m.
Where: Hall 15 (Refrigeration), Booth E03
Düsseldorf, Germany
About LUXX Light Technology Group:
LUXX Light Technology Group, including LEDtec, LIGHTPANEL and LUXX Light Technology, has over 19 years of experience in the retail lighting industry. LUXX Group specializes in display lighting, shelf lighting, commercial refrigeration lighting, food lighting and light guide panels. With customization and innovation at the forefront of the business, LUXX Group serves lighting needs globally through samples, prototyping, process monitoring and warehousing. Offices are located in the UK, Hong Kong, Netherlands and most recently, the U.S., with production plants in China and Germany. For more product and company information, visit www.luxx.us